Teacher and Staff Appreciation Day
This school year has been another challenging year for all educators around the world-where a year's instruction could be online, on-site or a mix of both. Their immense work had unbelievably provided a much-needed sense of care and connection.
RAIS sets aside a day to show appreciation to our teachers and staff. And this year, we would like to acknowledge this special day for their hard-work as they ensure every student has the tools they need to reach their full potential.
With hope and prayers, we are getting through along this road together.
May God bless all the teachers and staff while they care for our wonderful students.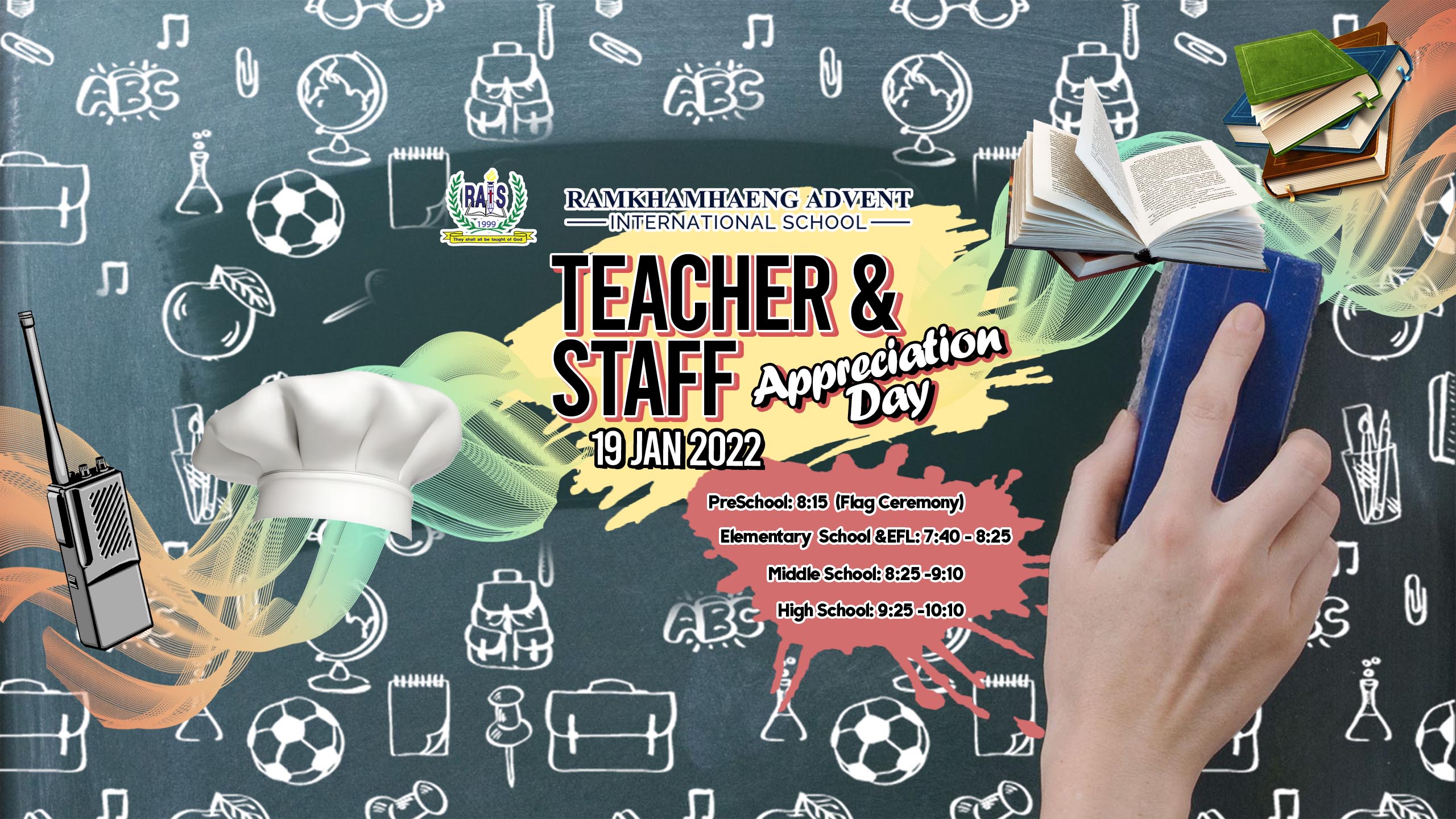 What can we help you find?