This November, the music department of RAIS is once again putting on a spectacular show and all are invited to see. Please come and behold our wonderful students as they perform in a variety of performances that will not be forgotten.
There will be two shows. One will be at 8:25am-9:55am, and the second will be at 10:55am-12:55pm. Both will take place in the main auditorium on the 20th of November, 2019.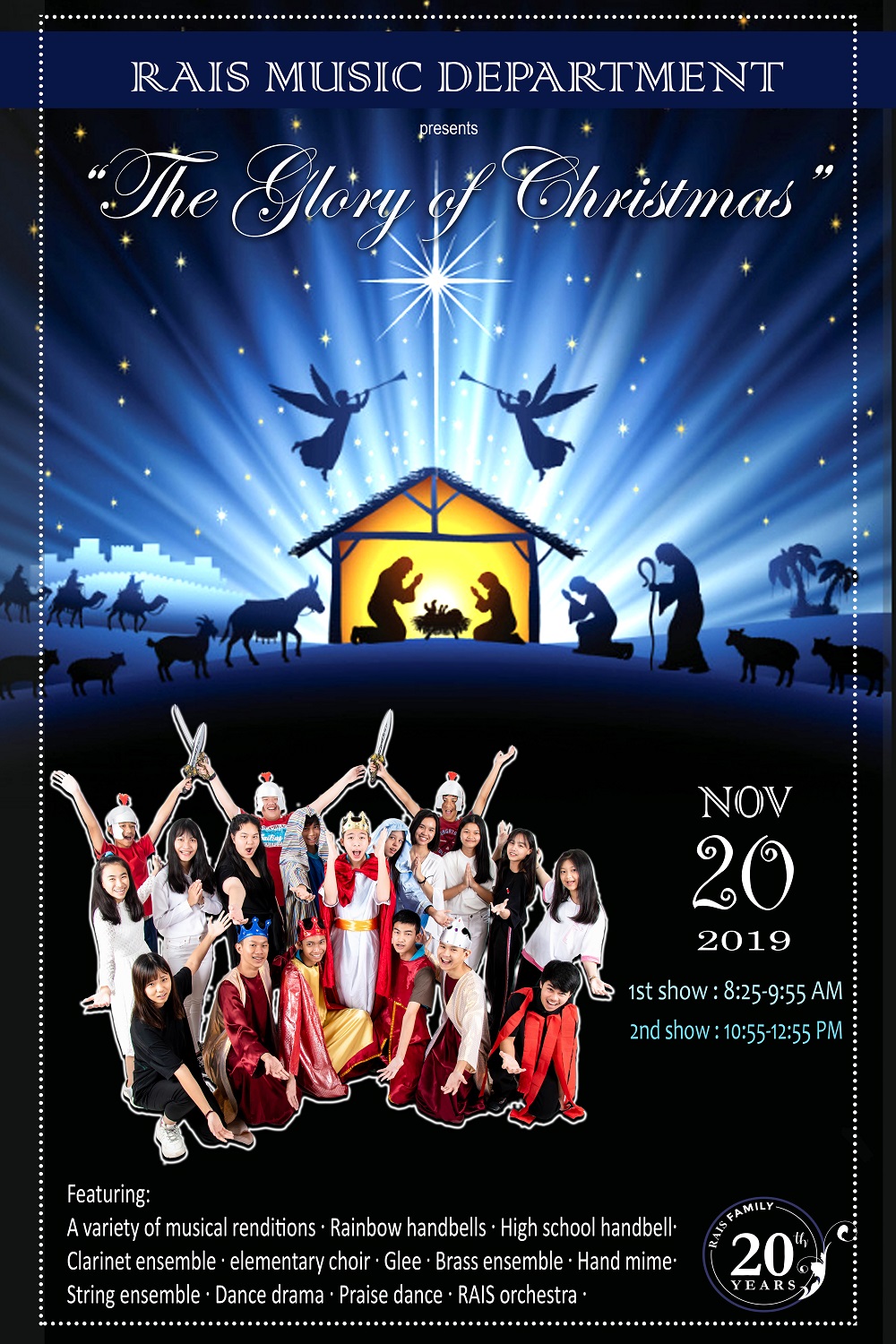 What can we help you find?