Sinopharm Booster under "VACC 2 School"
To: Parents of students with Sinopharm vaccine
Chulabhorn Royal Academy is offering a "Sinopharm Booster Dose" under "VACC 2 School" campaign to students who received the first two doses with the academy during October – November 2021.
The school is arranging the appointment with the academy and we hope the booster dose will be given within January 2022. Kindly watch for further updates of your appointment.
Remarks:
SMS: SMS notification of the appointment will be sent to the previous registered mobile number
Vaccination Place: CAT Convention Hall, ChaengWattana Soi 7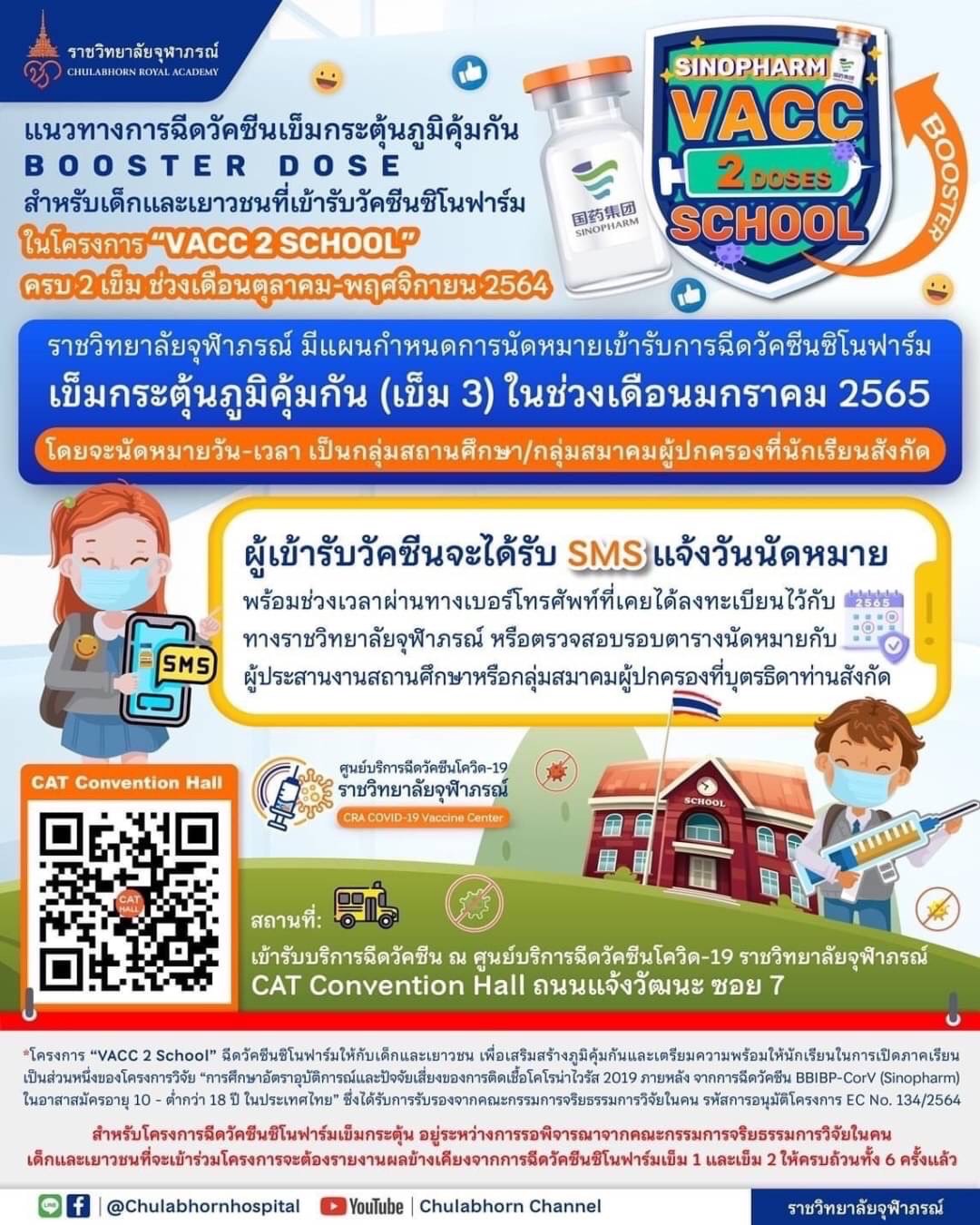 What can we help you find?