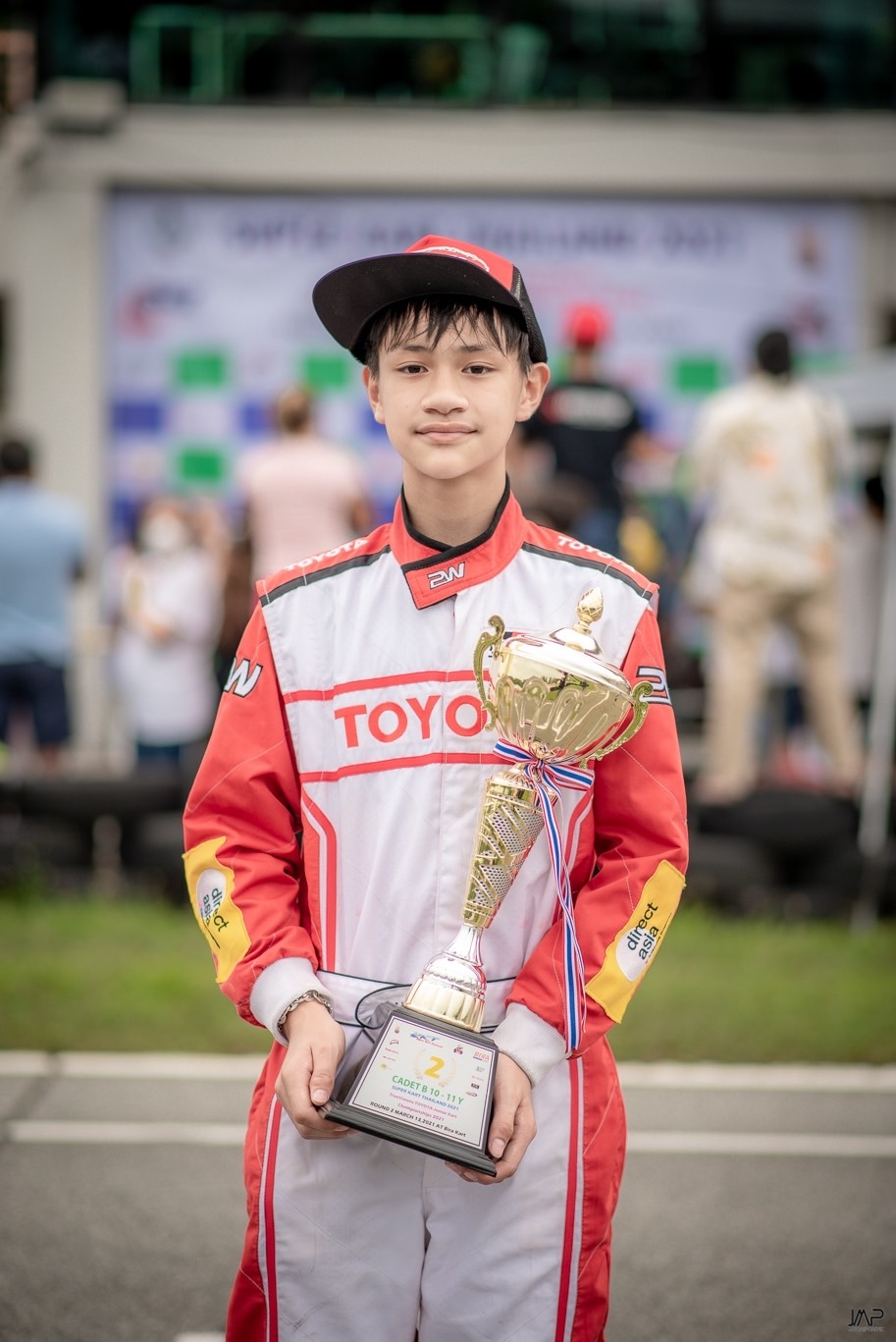 Status
Current Student
Experiences
Champion Recognition | Go Kart
Won the second place 🥈in "Super Kart Thailand 2021 : Junior Kart Championships" held at Bira Curcuit on March 1-2, 2022
Won the third place 🥉 in Cadet B "True Visions – Toyota Junior Kart Championships 2021" organized by Super Kart Thailand (SKT).
The ceremony was held at SC Park hotel for all the champions of the race as a "Champion Day" on June 11, 2021.
What can we help you find?