Sunday SAT test Guidelines
Before the test Day( familiarize the following)
● Bluebook testing application as well as the approved devices and operating system requirements.
● Details on borrowing a device if one isn't available to you.
● Bluebook must be installed before test day. Students should install Bluebook on their device and complete exam setup before test day.
● Acceptable devices: Mac and Windows devices, iPads, and school-managed Chromebooks.
● Ensure that the device you plan to use on test day meets the required specifications.
● Familiarize the test day rules and procedures at
https://satsuite.collegeboard.org/digital?ef_id=31c2cd5102da1dbdacc0aeaef364eed7:G:s&s_kwcid=AL!4330!10!73255244579737!73255214911679
On the test Day
Schedule:
7:15 a.m.: Arrive at the test center to check the functionality of the device.
7:45 a.m.: Test center doors open to students.
8: 00 a.m.: Test center doors close.
8:15–8:30 a.m.: Testing starts.
Health Protocols:
● We encourage wearing a mask for health and safety reasons.
Arrival:
● Check your name on the bulletin posted at the entrance of the testing area.
● Proceed to the help room and present your ID for verification and prepare your testing device for checking.
● Test takers must wait at the designated waiting area for further instructions.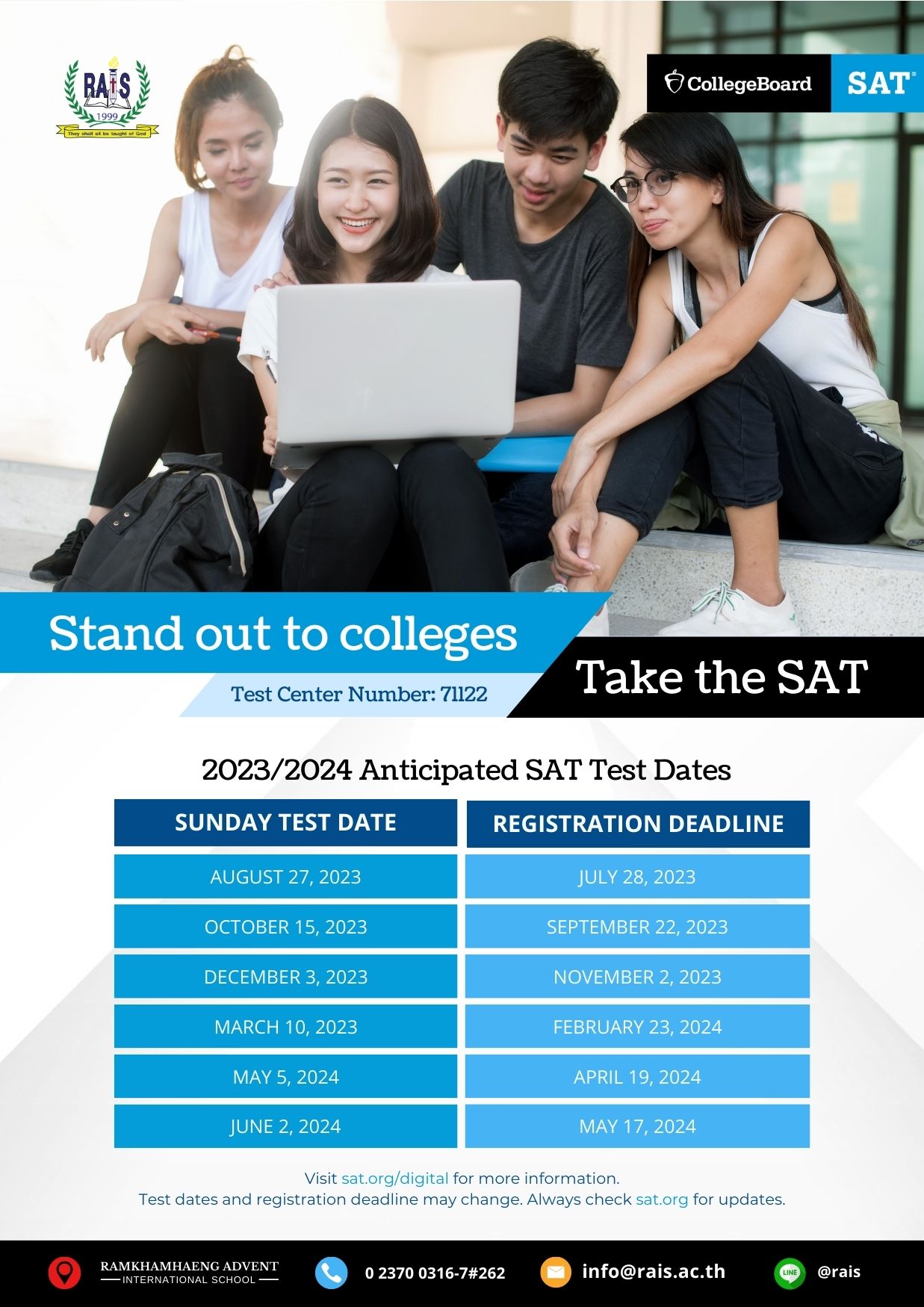 What can we help you find?