" May the Lord make you stronger in your love for each other. "
Welcome to the new grading system. If you are in elementary school (G1-5), a letter with sign-in details is on its way to you. If you are in middle or high school, students will be taught how to sign in by their computer teacher. Please use the video to help you sign in, and if you have any questions or problems, don't hesitate to contact the front office, the homeroom teacher, or the section head.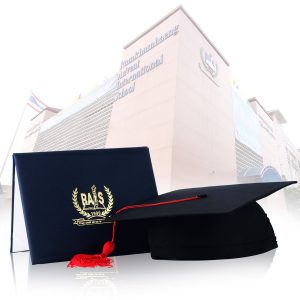 โรงเรียนนานาชาติแอ๊ดเวนต์รามคำแหง หรือ RAIS เป็นโรงเรียนคริสเตียน เอกชน โดยรับสมัครนักเรียนตั้งแต่ชั้นอนุบาลถึงเกรด 12 ตั้งอยู่ที่กรุงเทพมหานคร ภายใต้ บริษัท จี.เจ การศึกษา จำกัด
คุณอุดม ศรีกุเรชา ประธานโรงเรียน เป็นผู้ที่เคร่งครัดใน ศาสนา เซเว่นเดย์ แอ๊ดเวนต์ตีส โดย ในเช้า ปี 1998 ท่านได้สวดมนต์ภาวนาเสร็จ ก็ได้ยินเสียงจากภายในว่าให้ตั้งโรงเรียนนานาชาติ ที่ช่วยเสริมสร้างเด็กให้มีคุณภาพ โดยปลูกบนความรักของพระเจ้าให้กับเด็กนักเรียน
โรงเรียนนานาชาติ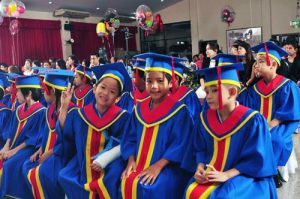 Nursery & Kindergarten (Nursery and K1-3)
The nursery and kindergarten programs at RAIS offer a quality educational program in a caring and nurturing environment. The programs provide an environment that encourages children to explore, discover, and create. Facilities include bright and cheerful rooms, indoor and outdoor play areas, a ball house, a mess hall, and an auditorium, which is shared with the elementary school students.International School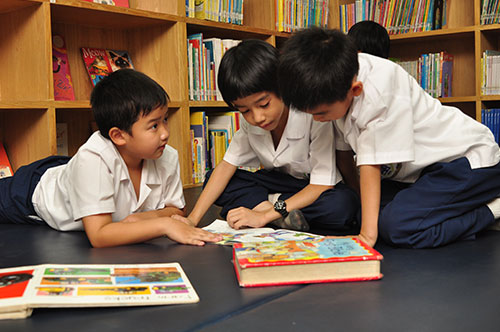 Elementary School (Grade 1-5)
The formal education begins here at the age of six. The main goal of the program is to see each child as a developing individual whose thoughts, words, behavior, attitude, and lifestyle prepare him/her to be an integral and contributing part of the society in the future and a responsible citizen of this world. American curriculum and textbooks are being used, throughout. International School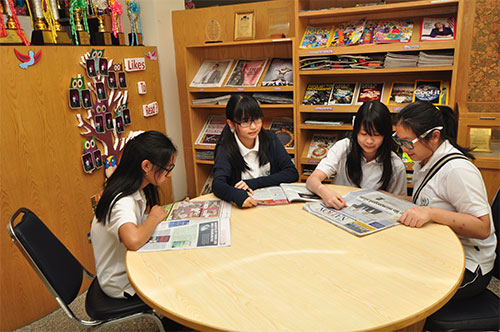 Middle School (Grade 6-8)
RAIS Middle School provides an environment that promotes academic excellence, character development and the opportunity to explore a wide range of extracurricular experiences.  Students are guided each day by dedicated and energetic staff whose goal is to produce well-rounded adolescents who are equipped to achieve greatness in high school and beyond. International School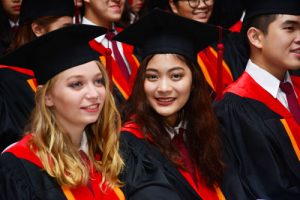 High School (Grade 9-12)
RAIS High School offers five diplomas- College Preparatory Diploma, College Preparatory Diploma (Emphasis in Business, Medicine and Engineering, Communication Arts and Computer Science) – which embrace diversity.  Apart from academic curriculum, sports, clubs, co-curricular activities, career guidance and planning, service to the community, and special events, all help to provide an enriching experience for them to pursue future education and careers.
We offer Advanced Placement courses which are designed to give High School students freedom in choosing courses that maximize their potential and for the students who want to take SAT, RAIS is an approved test center. International School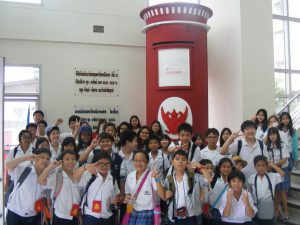 EFL Department (Level 1-4)
The EFL department is considered a very important support program at RAIS. This department's program is designed to serve the needs of students from non-English speaking background. The main objective of this program is to help students become competent enough in English to become successfully integrated into the mainstream channel of education. International School
นักเรียนผู้มีความโดนเด่นทางวิชาการหรือกิจกรรม ในขณะที่กำลังศึกษาอยู่ที่โรงเรียนนานาชาติแอ๊ดเวนต์รามคำแหง เป็นผู้สร้างชื่อเสียงให้แก่โรงเรียน