I HAVE AN INQUIRY
Please fill in the form and we'll get back to you as soon as possible.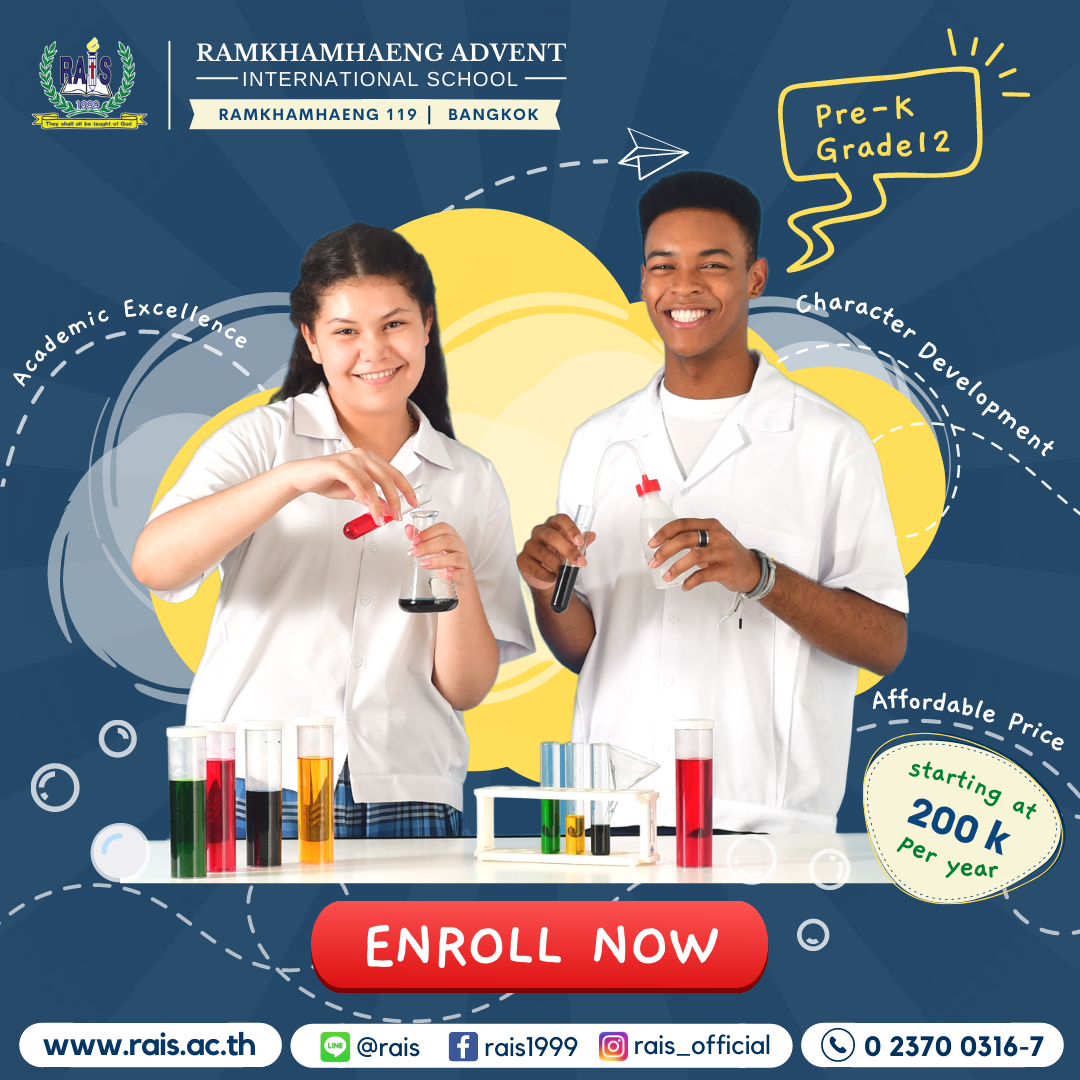 Right Communication
Articulate effectively and use creative language in spoken and written communication.
Use various sources of technology and utilize technical terms in different fields of study.
Listen and understand spoken information.
Perform for others meaningfully.
Right Thought
Critically evaluate significant concepts within a given situation.
Apply problem solving skills in real life situations.
Create and invent.
Right Attitude
Set and achieve personal and collective goals.
Be responsible for personal actions.
Be cooperative.
Right Conduct
Make objective decisions based on sound Christian/moral principles.
Respect culturally diverse ideas.
Use appropriate etiquette.
Right Lifestyle
Live and let others live a healthy lifestyle.
Care and help others care for the environment.
Present oneself in a modest, dignified, and appropriate manner.
Be individuals with sound mind, body, and spirit.
เป็นโรงเรียนที่ดีมากๆๆๆ ค่ะ
RAIS School tour 2013 | VDO by our students