( English as a Foreign Language )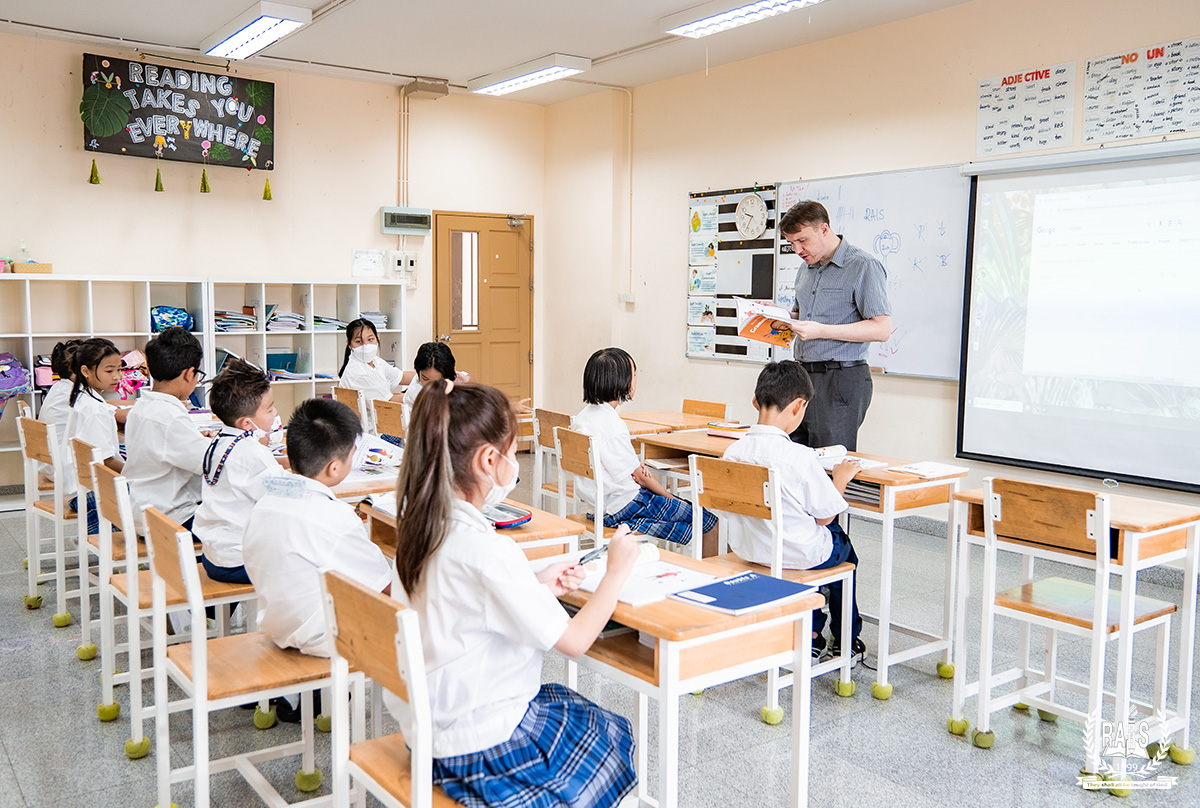 Welcome to EFL department!
We live in a world where everything is interconnected due to globalization, therefore, it is important that proficiency in English is essential for communication, as it is an international language.  Students, learning more than one language can enhance their academic and life skills which will open access to various opportunities.
The English as Foreign Language (EFL) department is considered a very important academic support program at RAIS. This department's program is designed to serve the needs of students from non-English speaking background.
The main objective of the EFL program is to help students become competent enough in English to successfully integrate into the mainstream channels of learning.
​EFL At a Glance:
The school day runs from 7:30 am – 2:40 pm (M-F)
Flag Line Up begins 7:30 am every school day.
Break time: 9:10-9:25 am
Lunch time: 10:55-11:40 am
EFL students have their lunch in the cafeteria.
EFL Classes: Reading, Writing, Listening, Speaking, Grammar, Spelling, Math, Science, Bible, PE, Music, Computer, Art
Entrance and Exit Criteria:
– The Registrar's Office administers an entrance test, and interview to all students who wish to be students at RAIS. Based on the performance of the students in the entrance test and interview, the Registrar recommends to the students to join the mainstream or EFL classes.
– Placement – The students are placed in levels based on the age and the grade level completed.
– As per the school policy, students are required to be in a level for a year before a decision is taken to promote them to regular grades.
What can we help you find?