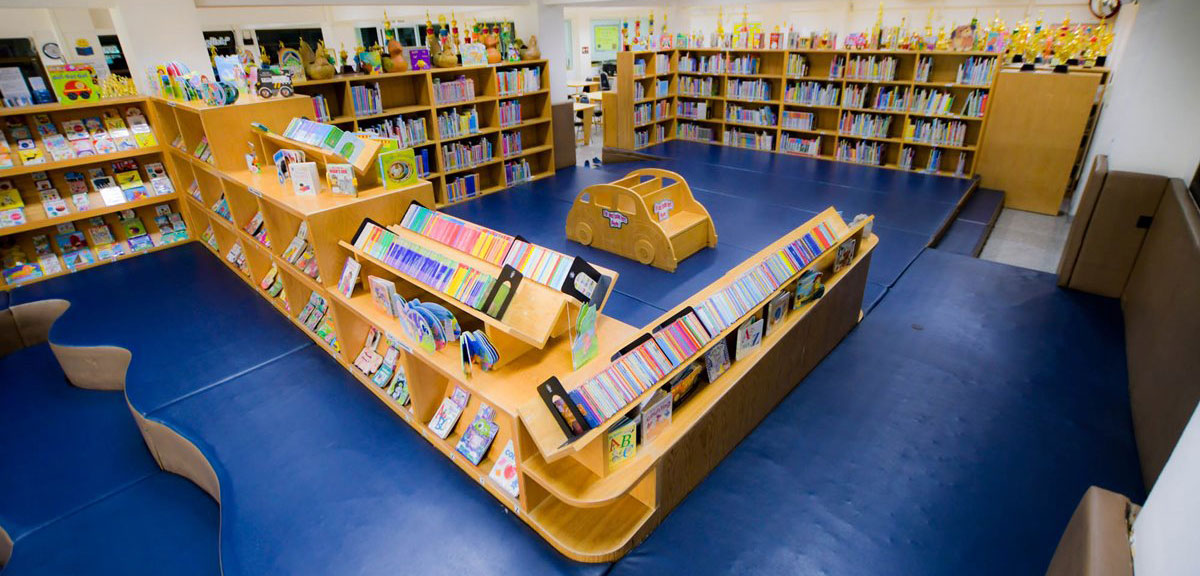 Vision and Mission
The RAIS library is committed to providing its students and teachers with expedient and effective access to high quality library services, collection in a variety of format, and information resources designed to meet the school's curriculum, research, professional, intellectual, creative and personal needs of the RAIS community.
Objective
The main objective of the library is to provide facilities, technologies and customer-oriented services that contribute to and foster a creative environment conducive to learning, research, and cultural activities embed with the Christian spirit.
Classification Scheme
Print and non-print materials are arranged on the shelves according to the Dewey Decimal Classification (DDC) Scheme.
000-099 Computer and Generalities
100-199 Philosophy and Psychology
200-299 Religion
300-399 Social Sciences
400-499 Language
500-599 Pure Sciences
600-699 Applied Sciences
700-799 Arts and Allied Sciences
800-899 Literature
900-999 History and Geography
Library Organization
Library materials are organized by format and classified by the Dewey Decimal Classification System. For ease of locating library materials, please note the following call number prefixes.
General Collection
BIO
Biography
CIR
Circulation
FIC
Fiction
OS
Over size books
REF
General References
SR
Serials/Periodicals (Newspapers, etc.)
TL
Thai Language
TR
Teacher Resources
P
Professional reading
Early Learning Center (ELC)
EL 000-999
ELC Non-Fiction
EL E
ELC Fiction
EL BIO
ELC Biography
EL OS
ELC Over size books
EL REA
ELC Readers Collection
AV Materials
ACM
Accompanying material
CD
Compact Disc (Audio CDs)
CH
Charts
CR
CD-ROM
CT
Cassette Tapes
DA
DVD-Audio
DR
DVD-ROMs
DV
DVDs
GB
Globes
KT
Kits
GT
Game & Toys
MP
Maps
EQ
Library Equipment
PR
Pictures & Posters
VD
Video CD
VH
VHS tapes
Services
Internet on 27 computer workstations are available for research accessing the Internet or searching the library OPAC (online catalog)
Color Printing and scanning
Loaning of books
Concourse OPAC
The Concourse Online Public Access Catalog (OPAC), a system that allows you to search for items located in the catalog database of your library. OPAC includes the following six searches. For more information about each search, click the appropriate link.
visual
easy word search
expert search
simple search
power search
study program search
The OPAC gives a LOT of information about each book in the library! OPAC system will tell you: Item Status; Call Number; The Author; Title; Copyright Date; Summary; Series Title; ISBN; Publisher.
Rules and Regulations
Leave your shoes and bags in cubby holes provided outside the library (except for valuable items like wallets, phones, laptops, etc.)
Present your school ID when borrowing library materials.
Observe silence in the library premises at all times.
Set your phones to silent mode while inside the library.
Help keep the library clean and in order.
Place the book in the cart after reading.
Remove personal belongings from the table to make room for other patrons.
Be polite at all times.
Food and drinks are not allowed inside the library.
Remember that the librarians have the right to ask a student to leave if he/she is disturbing other library users.
Circulation Guidelines
Borrowing Limit
| Patrons | Number of Books | Number of Days |
| --- | --- | --- |
| Nursery, K1, K2 & K3 | 1 | 7 Days |
| EFL 1-3/Grades 1-3 | 2 | 7 Days |
| EFL 4-5/Grades 4-5 | 3 | 7 Days |
| Grade 6 – 8 | 4 | 7 Days |
| Grades 9 – 12 | 5 | 7 Days |
| Staff | 10 | 15 Days |
| Faculty | 15 | 30 Days |
Books are circulated for 7 Days.
Books can be renewed at any time.
If books are not returned on time, the borrower is charged 5 Baht a day for late fee until the book is returned.
If books are lost by the borrower, he or she will be charged with the replacement cost of the book.
Location
The library is located at the ground floor of Building C. RAIS Library is considered the heart of the institution. It supports the curriculum needs of the school community. The library can accommodate 3 classes at one time. At present the library houses a total collection of 17,058 print and non print collections.
Service Hours
Reading Room and Computer Area
7:40 A.M. – 4:30 P.M. (Monday – Thursday)
7:40 A.M. – 3:30 P.M. (Friday)
*The library may be closed for special programs and events.
For login problems, please contact your librarian at
Tel. +(66) 02370 0316 ext. 311 (Library)
E-mail at mrs.elmie@rais.ac.th
What can we help you find?